Why Spring is the Best Time for Pressure Washing in Colorado Springs
April 17, 2019
Spring has finally arrived, and with it comes the chance to make your outdoor area look great again. The harsh conditions brought about by the winter may leave damages and debris that prove to be a struggle to clean with ordinary cleaning tools. External structures in your home and/or businesses have faced a combination of extremely cold temperatures, moisture, and road grime that is not a pleasurable sight to look at. But worry no more, as pressure washing could help you in getting back that pre-winter glow.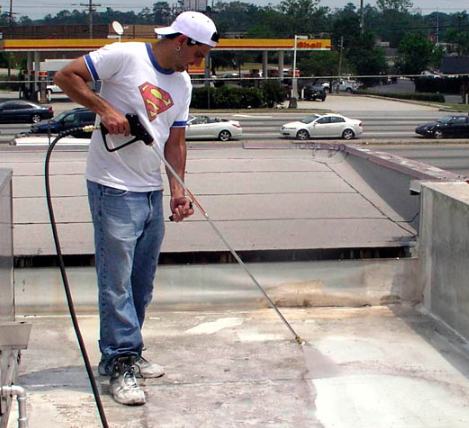 Pressure washing is a great way to kick-start your Spring cleaning.
Before You Start Pressure Washing
A lot of controversy has surrounded the use of pressure washers for spring cleaning, as some have claimed that it causes more damage to structures than it does them good. However, there is one thing that is certain: it can only be damaging if the person operating does not know what they are doing. Pressure washing involves the right combination of pressure, heat, chemicals and distance to achieve the desired output. There are also different techniques to tackle different types of surfaces. For delicate structures, it may be better to have professionals tackle the job. You should be able to find a commercial pressure washing company in Colorado Springs that you can count on in these cases.
The equipment used also plays a major role in the success of your pressure washing. It is important that it has enough power and maneuverability to aid you in cleaning. Imagine the stress you'll have if your machine does not work properly or does not have the features you wanted in order to achieve your spring cleaning goals. Check out our quality pressure washers that will surely be worth your investment. Already have your own machine? Check out our equipment services to help it perform at its best. Find out more about us here.
Spring Cleaning Tips on Pressure Washing in Colorado Springs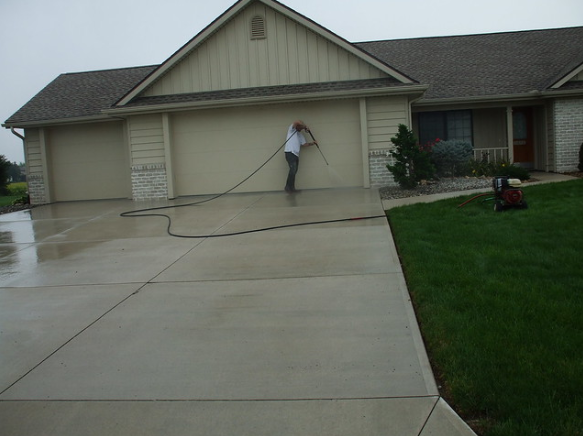 Pressure washing helps get rid of persistent mildew, debris, grime, and dirt buildup. A perfect addition to your Spring cleaning routine.
The conditions brought about by winter can have damaging effects on your external structures if not worked on immediately. In Colorado Springs, freezing temperatures are experienced nearly every winter night. On average, there are 22 days when the temperature here does not rise above freezing. This is why spring is the best time to shake off those winter blues, as it offers the perfect weather conditions for cleaning.
You may want to consider pressure washing the following areas/items in your home:
A nice and clean driveway not only looks good but also enables you to use it more efficiently. Imagine pulling in to a messy driveway, and having difficulty on where and how to park your car. It just wastes your time and adds unnecessary stress.
Having a clean wooden deck or back patio is nice especially during the summer when you want to hang out with your friends and family (backyard BBQ, anyone?). However, since it is exposed during the winter, the wood most probably looks dark and aged and has developed some moss and mildew. Pressure washing with the right chemicals can restore the wood to its former glory.
Going to the car wash is much faster, but it also costs you more. If you have a pressure washer at home, you can use it to give the same sparkly clean as a trip to the car wash, but with less water and less cost. Just make sure to use the right nozzle and the appropriate distance to avoid damaging your car.
These are just some of the things you can use pressure washing on in your Colorado Springs home. There are a lot more you can use it on, such as patio furniture, windows, gutters and sidings. What is important to take caution to avoid inflicting damage when you're trying to clean.