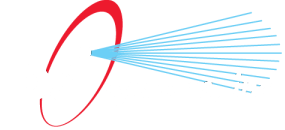 Talk to an equipment specialist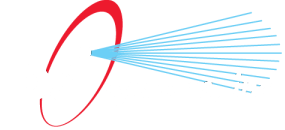 Founded in 1970 in Colorado Springs, CO and created from the phrase "hot systems," Hotsy has become one of the most recognizable brands of pressure washers. For over 35 years Hotsy has set the standard for industrial pressure washer durability, reliability and performance. With an industry leading 7 year pump warranty, and a dealer network of service professionals that spans the entire United States of America, you can be sure your Hotsy will be your cleaning work horse for many years to come.
Why Choose Hotsy?
With so many brands of pressure washers to choose from, there are many reasons to choose a Hotsy over another brand of pressure washer.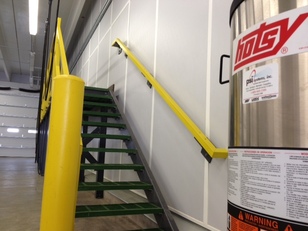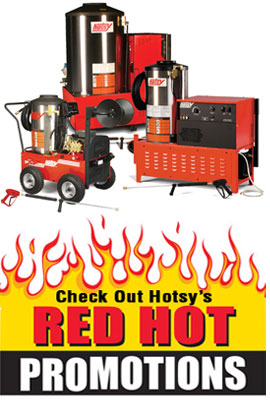 Cheaper brands of pressure washers which can be found out of catalogs are sold direct, and do not have any type of dealer network. This means there will most likely be no local support for parts, service, and warranty issues that may arise.

Hotsy brand pressure washers are marketed and sold throughout the United States by authorized and certified Hotsy Dealers. With a full service and parts department, you can count on PSI Systems, inc. to deliver the best in customer service and technical support

With quality construction, Hotsy pressure washers are built tough. The frames on our pressure washers are welded and not bolted, and stand up to vibration better than nut and bolt assemblies. Polyethylene tanks are used instead of steel to avoid rust, and every machine is factory tested and retested by your local dealer before being sold.

All Hotsy pressure washers are ETL-certified for safety. Most online and catalog model pressure washers do not have this certification.
​
Choose a Hot Water Pressure Washer for Those Real Dirty Jobs
​When the surfaces you are cleaning contain any kind of grease or grim, you are going to need a hot water pressure washer to effectively get the job done. Hotsy hot water pressure washers are heated with fuel oil, diesel, natural gas or propane, and are designed to blast away tough grease & grime.
Colorado Springs and Southern Colorado 719-636-3388
Denver and Northern Colorado 720-547-7490
© PSI Systems, Inc. All rights reserved.
Designed and Powered by WebriQ