Pressure Washing for Business: Ways to Boost Your Reputation
September 09, 2020
The importance of cleaning and sanitation has recently been put to light when the COVID-19 crisis hit. But, even if there is no pandemic, businesses should give priority to cleaning since it can help them boost their reliability and reputation and attract more customers. Unfortunately, not all businesses sufficiently clean their spaces due to lack of manpower, lack of budget for cleaning crew or equipment, and many other factors. Regardless of the reason, though, failing to keep your premises clean is simply not justified, especially if you end up compromising the safety and health of your employees and customers.
Fortunately, if you own or manage a business and are looking for ways to keep your premises clean, there are many solutions that you can explore. Hiring a janitorial cleaning company, investing in your own automatic parts washers and other pressure washing equipment, having your office carpets professionally cleaned twice a year — these are just some of the steps that you can take.
How a Clean Business Space Can Make You More Reputable?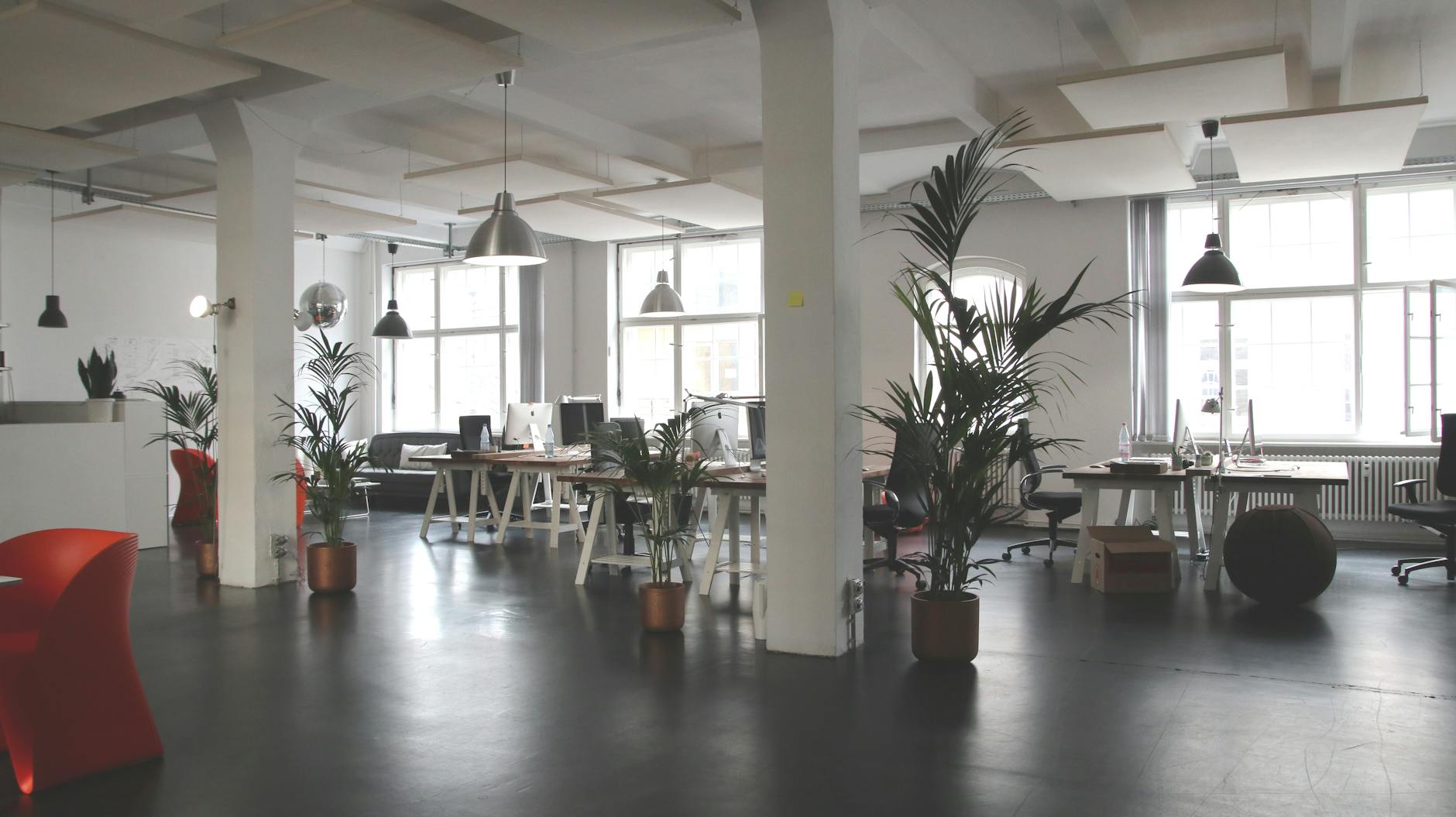 A clean business space can boost your reputation. (Image Source: pexels)
Having a tidy and immaculate business space can greatly affect the productivity of your employees and the performance of your entire business, and it can have a huge impact on your bottom line. Luckily, you can easily maintain a spotless and pristine work area by using pressure washing equipment, hiring professional office cleaners, and taking other steps.
Here are some of the ways that cleaning and pressure washing can boost your business reputation and reliability.
1. It helps you attract skilled employees.
Before you can attract more customers, you must first attract the right people to join your team. Aside from looking at reviews from former employees, many professionals also consider the appearance of a business's premises when taking on a new role. Their rationale is that, if a company is unable to give attention to something as simple as cleaning their work area, how can they be expected to pay attention to more important aspects of business operations?
Aside from attracting qualified workers, maintaining a clean business space can help you protect the health of your employees. This, in turn, allows you to boost employee morale and have happy employees who can properly serve your customers and provide them with a positive experience. You can also expect a low turnover rate, which means that you won't have to spend time and money on training new employees every now and then.
2. It allows you to impress your target audience
Another reason to invest in cleaning and maintaining your business space is that it reflects your company image, which is perceived by your customers based on how they see your space as soon as they walk in. It takes only a few seconds for your customers to judge your business. Make these seconds count by ensuring that they are impressed with your workspace's level of cleanliness and sanitation right off the bat.
By using automatic parts washers and other machines to clean your business equipment and premises, you'll prove to your customers that you pay attention to every detail and that you're fully committed to giving your best in everything you do. These will make it easier for them to trust your company and convince them to do business with you.
3. It can elevate your brand.
As a business organization, your goal should always be to uplift your brand. There are many ways to reach this objective, and one of these is to have a clean and well-maintained business space. By ensuring that your business space reflects your brand image, you can express your professionalism and commitment to quality while making your company stand out from the competition. You can also use this as a marketing tool to prove to potential customers and employees that they won't go wrong with trusting your business.
4. It makes everything look brand new.
One of the practical reasons to invest in pressure washing and cleaning is to preserve your business assets and make them last longer. Through frequent cleaning and maintenance, you can reduce the wear and tear on your carpets, flooring, and other surfaces and make them look attractive for as long as possible. You can also save you money in the long run since you don't have to do workplace repairs or renovations every now and then.
5. It maintains hygiene and safety within your business space.
Customers turn away from businesses that exemplify poor hygiene standards. This is important to remember especially in today's trying times since consumers don't want to support businesses that put their health at risk. By keeping your business premises clean and hygienic, you can convince more people to use your products and/or services and stay loyal to your company.
Furthermore, a clean and hygienic environment also ensures the health and safety of your employees. This is essential since healthy and happy staff members are more productive and motivated, which can have a positive impact on your business's bottom line and help you create an excellent corporate culture.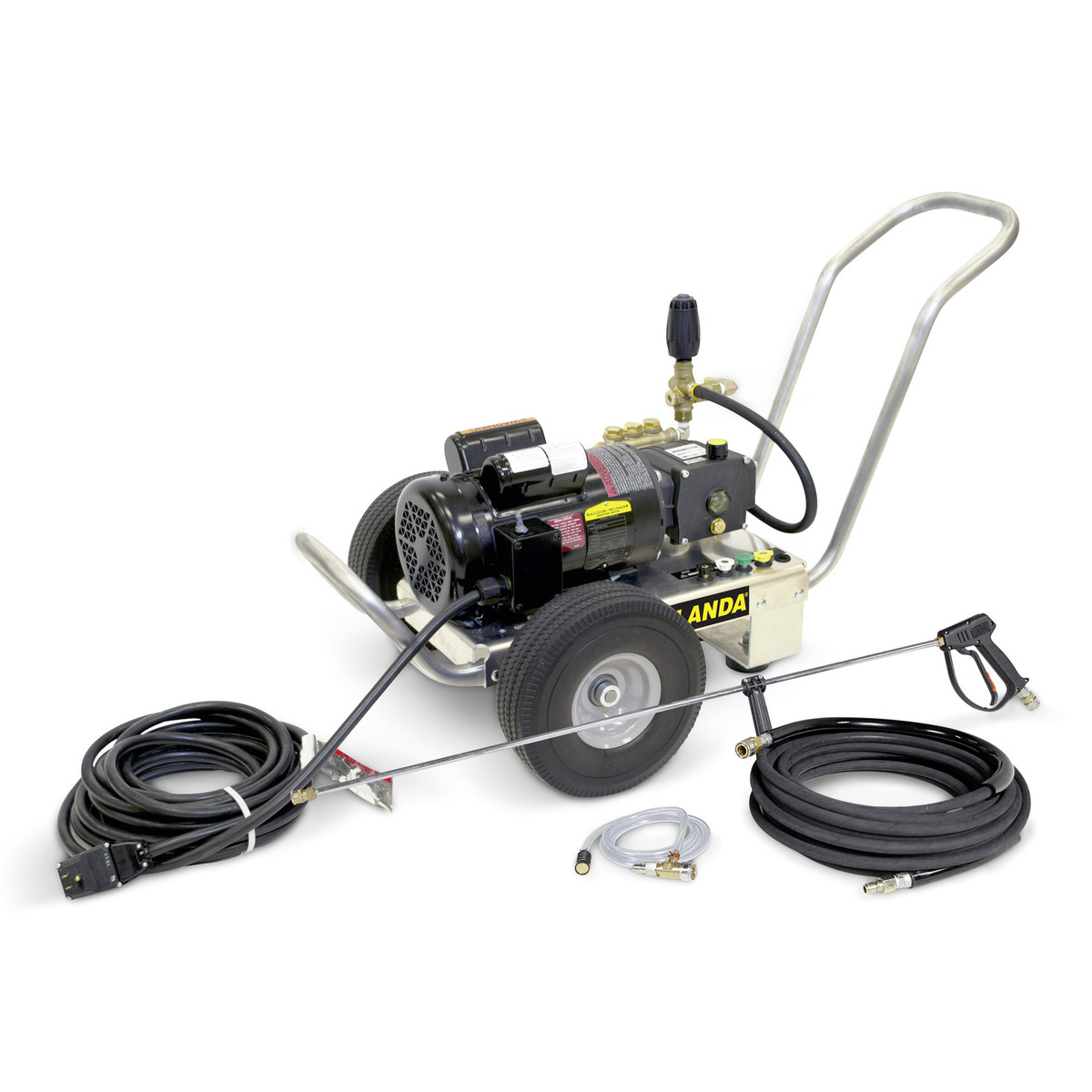 Ways in which pressure washing and cleaning can boost business brand and reputation. (Image Source: Landa)
6. It reflects on your reputation.
No matter what type of industry you're in, a clean working environment conveys professionalism. This is one area wherein looks matter and you will be judged accordingly. Sadly, first impressions usually stick and most customers do not offer second chances to businesses that fail. Do not miss out on the chance to leave a good first impression! Maintain the cleanliness of your business premises with quality pressure washing so your space is not only visibly clean but also maintained according to the highest standards. Make sure your cleaning quality matches up to the values and principles of your business!
PSI Systems Inc Can Help Boost Your Business Reputation
First impressions last, and business owners know this better than most. Hence, PSI Systems is here to assist you in making your business thrive, especially in these trying times. When you are in need of pressure washer rentals or you'd like to purchase new automatic parts washers, you know where to look. Our company is dedicated to providing you with world-class cleaning solutions no matter how big or small your business may be.
We have a wide range of products that you can choose from to meet your cleaning needs. From pressure washers, detergents, and automatic parts washer units. Our company has been around since 1985 and we are a leader in South Colorado in this industry. Feel free to call us at (719) 636-3388 if you have any questions or if you need to get a quote.