Pressure Washer Quick Troubleshooting and Repair Guide by PSI Colorado Springs Experts
May 29, 2019
Removing stubborn dirt, stains, and deposits can be a challenging job. Luckily, pressure washing in Colorado Springs is one way to handle this problem. To make sure that your pressure washer equipment stays in top shape for all your cleaning needs, let's take a look at the common repair issues and how to troubleshoot them.
Low Pressure
Nozzle tips – Check and replace worn-out nozzles. You should also ensure that the nozzle tip specification is correct as recommended by the original equipment manufacturer (OEM).
Engine settings – If your nozzle and wand look to be in good shape, check for the possibility of incorrect RPM settings of your engine. Place the motor into the "Run" position and take the choke off to solve this problem.
Plunger – A worn-out or broken plunger and slipping belt on the pressure washer can cause low pressure. Make sure to inspect these two.

*Keep your pressure washer in good condition to save on repair costs. *
Running Very Rough
Water temperature –Inlet water supplied has a high temperature from an outdoor faucet with hot and cold capability, or sun-heated water trapped in a hose. Running cold water at the inlet will resolve this issue.
Air flow – Not enough airflow at the inlet plumbing can cause the problem. Make sure to check your discharge valves as well as the air filter of your pressure washer to see if it may need cleaning or replacement.
Crankcase - If everything looks okay and you aren't using hot water, this could be mechanical damage within your crankcase, and you need to get this repaired in a shop.
Leaking
Seal – Equipment that leaks either water and oil can be due to a worn-out seal. So, the maintenance and inspection of your seal must be carried out at least twice per year, and a quick replacement must be done to avoid future problems. This leak is unlikely to happen using the right quality product offered by PSI Colorado Springs.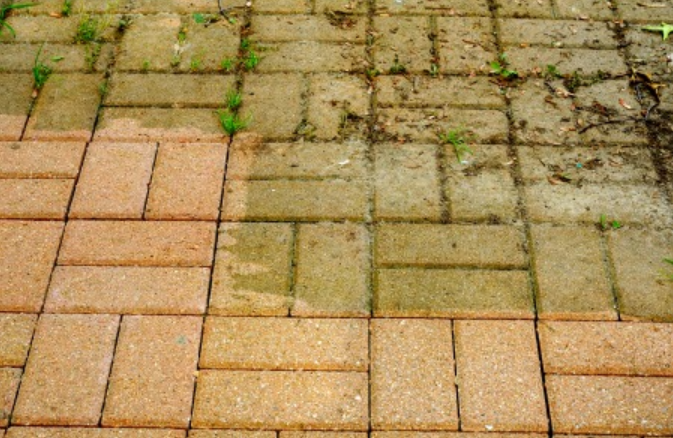 *Pressure washing is the ideal way to keep your property in top shape. *
Pulsating
A dirty inlet or discharge valve typically causes this issue. To solve it, make sure that you clean out this part thoroughly after five or six uses, especially if you are washing wooden materials.
Shut Off
Run out of fuel – Checking the fuel level before using the pressure washer must be part of your standard operating procedure (SOP).
Run out of oil – Checking oil levels must be part of your routine before using the equipment.
Thermostat threshold – As part of a good design, pressure washers are set to a certain threshold to avoid overheating that might damage the entire machine.
Won't Start
Primer pump – To resolve the issue, the fuel primer must be pumped six to seven times on the first start-up of the season followed by two to three times for every other start-up. Flood the engine and let it sit for a few minutes in case it is not able to start successfully during the first three to four pulls.
PSI Colorado Springs
In choosing a pressure washer, you should consider the quality and make your selection based on the specifications as well as its easy repairability. And if you are looking for a top brand, then you should check out what PSI Systems in Colorado Springs offers.
You can now have the best quality pressure washer with PSI Colorado Springs. Visit us today at https://psisystemsinc.com/ for more information about our latest products and services.