Oil Burner Preventative Maintenance
August 23, 2017
Waste Oil Burners
Labor Day weekend is over and cooler weather will soon be upon us. The evenings are already dipping down into the 50's and today the first cool front came in! Is your shop's oil burner ready for winter? Nothing is worse than coming into work after the first real cold snap, only to find out your oil burner is not working!
PSI Systems, Inc. offers preventative maintenance and repair service on many popular waste oil heaters, such as Clean Energy, Clean Burns and Reznor units. Our service includes going through the entire unit, cleaning the chamber, replacing the fuel nozzle and firing up the machine to make sure it works properly. We also have a large parts department, so chances are, if you need a part, we have it in stock!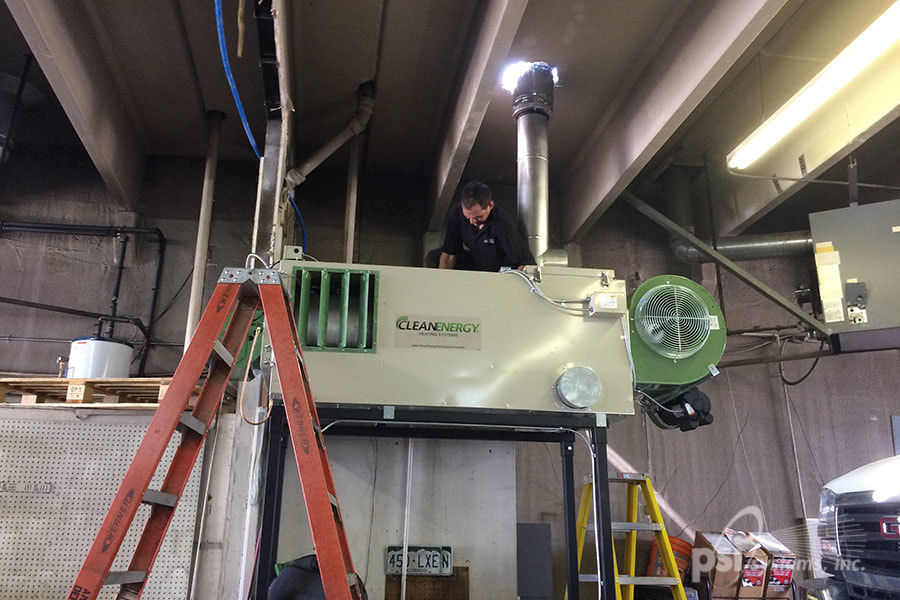 Josiah installing a new Clean Energy Waste Oiler Buner
We have two technicians that specialize in waste oil heaters, from installation to repair. Bryan services the a good part of Colorado, including the eastern area, the western slope, all of southern Colorado and Colorado Springs. Josiah works mainly the Denver area. Between them both, they have 30+ years of experience, so you know your machine will be hands.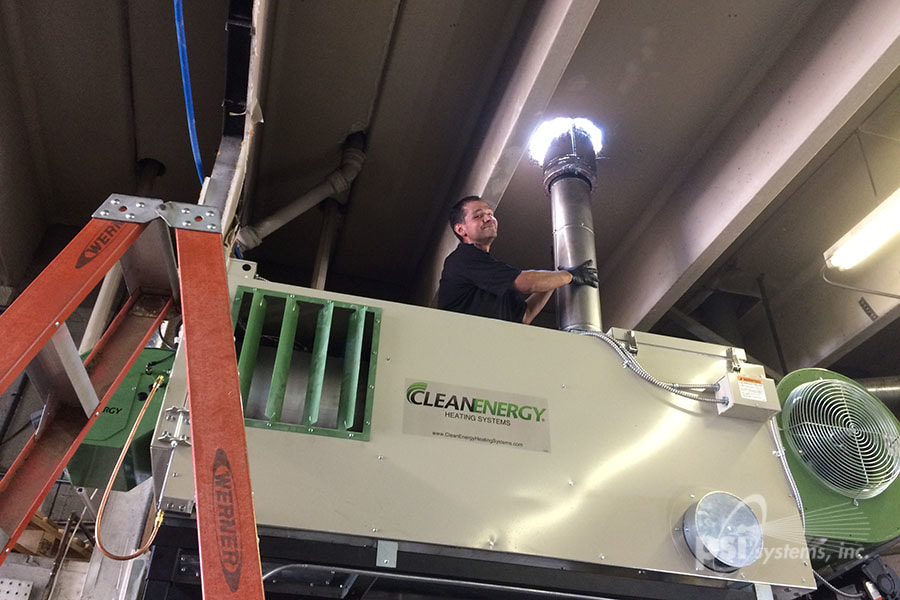 Installing the vent.
Don't wait for old man winter to rear its ugly head, leaving your shop and your employees in the cold! Schedule your oil burner maintenance soon, by contacting us today!