How to Use a Pressure Washer Correctly and Safely
August 14, 2019
A pressure washer is an invaluable tool to have at home or in your commercial space. This tool is designed to clean exterior surfaces with ease. The use of high pressure is designed to perform cleaning with ease. Thus, it eliminates the need for the old-fashioned scrubbing which can be time-consuming.
It is important to know how to use a pressure washer if you decide to invest in one. Even if you choose to hire professional pressure washing in Colorado Springs, it pays to know how the tool works so you can optimize its use.
Basic Information on Using Pressure Washers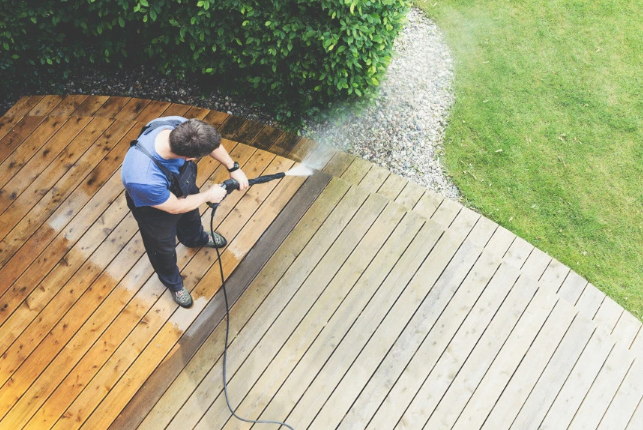 Tips on how to use a pressure washer. (Image Source: Mercury News)
Since pressure washers operate using a high amount of pressure, it is important to know exactly how to use them. Handling and caring for them is not as straightforward as it appears.
This is why it is important to work with professionals to ensure that you can get the best results from your pressure washer. Here are a few basic information you need to know about using pressure washers.
1. Pressure washers use two types of motors: gas or electric.
These are the two common options available when powering a pressure washer. It can produce up to 3,000+ PSI so that it can generate a powerful stream of water through the hose.
This powerful stream of water is distributed outside through a narrow spray wand. This particular design enables the water to clean out the surfaces of any dirt. The higher the pressure is generated, the easier it is to remove any dirt and grime on the surface.
2. When using electric pressure washers, they can generate up to 1,400 PSI.
They are best for light to medium-weight jobs such as cleaning grills or washing your car. On the other hand, gas pressure washers generate more power of up to 2,800 PSI. This is a more suitable option for heavy-duty cleaning jobs such as stain removal or farm equipment cleaning.
3. When you operate a pressure washer, always wear protective gear.
Do not underestimate the high-pressure water that is streaming from the wand of equipment. It is best to wear safety goggles, boots, and ear protection.
4. Never get your hands or any part of your body in front of the pressure washer spray.
5. Never use a pressure washer on a ladder.
Do not underestimate the kickback force that is generated by the high-pressure stream. It can lead to a nasty fall.
Looking for Quality Pressure Washing in Colorado Springs?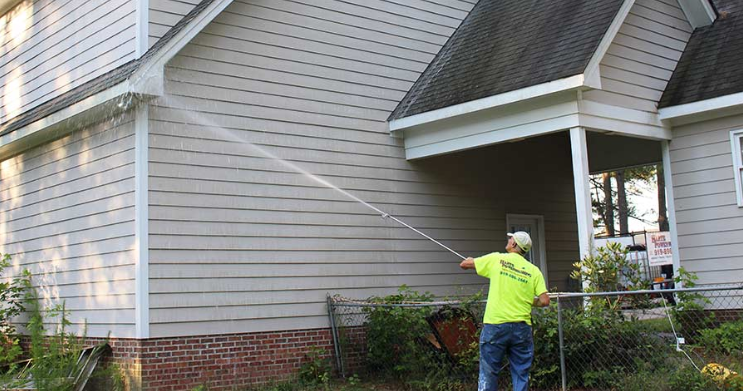 How to use a pressure washer safely. (Image Source: Basic Home Advisor)
When it comes to pressure washing in Colorado Springs, there is one name you can trust: PSI Colorado Springs. Founded in 1985, our company is the go-to source for all pressure washing needs in Southern Colorado, particularly in the Colorado Springs area.
We can provide pressure washing rental and sales for those who might need them. We have pressure washers from top brands such as Hotsy, Watermaze, and Landa. We carry commercial-grade pressure washers so you can expect the best quality and results.
We can also provide pressure washer maintenance in Colorado Springs. You can learn more about it or book pre-scheduled maintenance here. If you are interested in renting a pressure washer instead, you can book here.
For all Colorado Springs residents or commercial space owners in need of our services, give us a call at (719) 636-3388.