8 Financial Standpoints Leasing Pressure Washing Machines Remains a Wise Choice
December 25, 2019
A pressure washer is one of the most invaluable tools you can have. Whether used for the maintenance of residential or commercial properties, this tool can get the job done with ease. It can blast away grime, dirt, and dust that have accumulated on your exteriors, such as the exterior walls, deck, or patio.
It can save you time and effort when cleaning and maintaining your property. Ideally, you should pressure wash your property twice a year. This is important especially if you live in or operate a business in an area that is prone to dirt and grime. Experts suggest cleaning your exterior at least three times a year.
Lease and Finance Your Pressure Washing Machines in Colorado
Given the low frequency needed to pressure wash your property, it is important to consider if buying a pressure washer is a practical decision. Pressure washing machines in Colorado are not inexpensive.
Make sure you weigh the pros and cons of buying versus leasing to help you make the right choice. Equipment leasing is currently the most common type of service that is utilized by businesses in the US, and elsewhere in the world.
The reason for this is clear: leasing equipment brings a ton of benefits. Later on, you will discover what these benefits throughout the article. Nonetheless, there are some obvious reasons why this is the best option for you to take.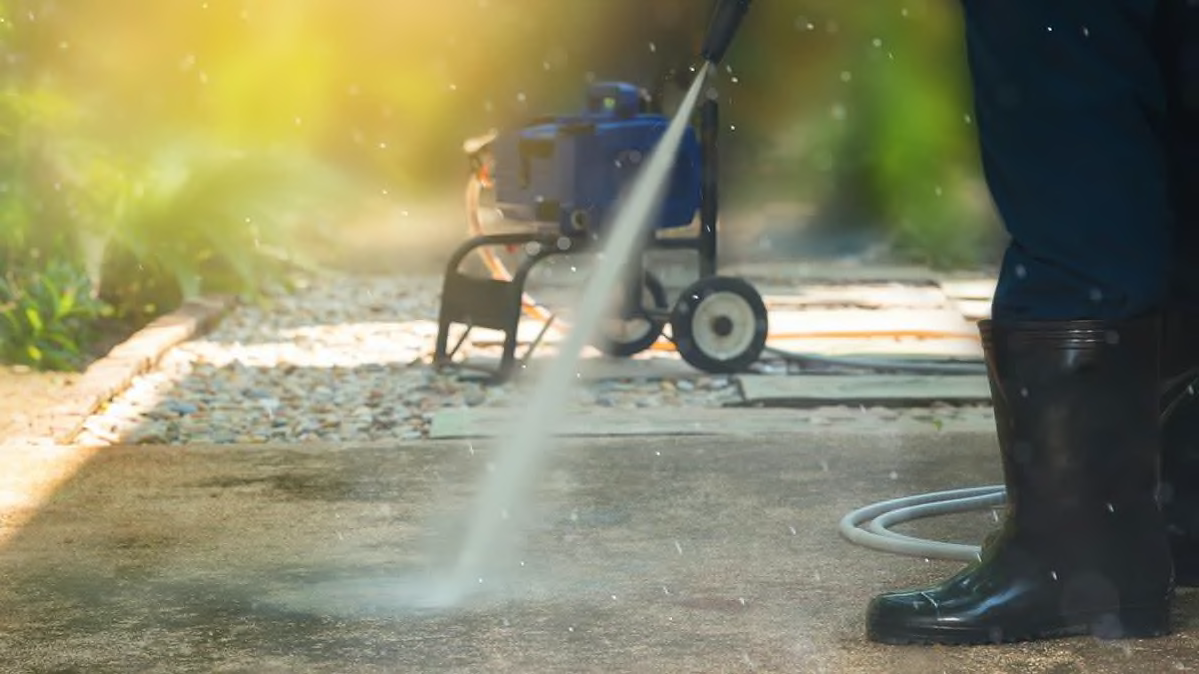 What are the reasons to lease a pressure washer instead of buying? (Image Source: Consumer Reports)
Benefits of Leasing Pressure Washers
There are plenty of practical benefits that you can enjoy when you opt to lease pressure washers in Colorado. Before you buy, make sure to consider these benefits:
Preservation of the Working Capital
The ability to preserve your working capital is one. Liquidity is very important in business. Having access to cash is vital rather than tying it up to equipment that might depreciate over time.
Businesses must put the focus on lowering their liabilities and keeping the assets high. Doing this for your working capital creates more opportunities for affordability.
Freedom on Service Financing
Lease financing is one of those options that give businesses the freedom to have control over their finances. A lease will give you access to the equipment you need right away.
There is no need to take out from your capital or wait until you have enough capital to spend on it. It will give you the benefits of ownership of equipment without the same costs involved.
Improvement of Your Business Cash Flow
Buying new equipment requires a huge investment of your business capital. Instead of using that money to buy new equipment, you can improve your cash flow and increase income.
Why pay upfront when you can use that equipment as a business asset that can help generate more income? The less money you take out from your business, the better able it will be to improve your cash flow.
To help you understand how it works, the cost of pressure washer rental can range from $40 to $100 (depending on the brand). If you were to buy the equipment, a pressure washer can cost roughly around $300 to $600.
Maintenance and Storage Cost Management
You also have to consider the cost of maintenance and storage of the equipment. To keep it functioning well, you have to meet the storage and care requirements for the equipment.
These are costs that are not upfront but should be taken into account. You can use that credit towards business expansion instead.
Credit Preservation
This benefit is somewhat related to the point mentioned above. When you do not take out money from your business, then you can maintain healthy cash flow (wherein your asset is higher than your liabilities).
It can put you to risk even if you do not intend to pay for it by cash, taking out a business loan to pay for the purchase of the equipment can add to your business liability.
Tax Benefits
You can add your monthly expense for the lease of the pressure washing equipment. When you add it to your business' expenses, it can increase your tax benefit (which is better than outright purchase).
Business Flexibility
Various companies provide leasing for pressure washing equipment. This will enable you to shop around and find the best lease terms that fit your needs and budget.
Choose a monthly payment that would best fit your budget. Also, you have to make sure that it is flexible enough to satisfy your business needs.
Your Hedge Against Inflation
When you buy a pressure washer, you are stuck with that equipment for as long as you can still put it to use. But if you choose to lease, you will have access to new, well-maintained, and updated equipment.
The pressure washing industry is constantly improving and new technologies are available all the time. If you want to achieve the best results, it is important to acquire up-to-date equipment that will give more value to your investment.
The Smart Choice for Investment
Leasing is the smarter choice for businesses. As already mentioned, pressure washer equipment is something that you use only a few times during the year.
It is, therefore, impractical to buy equipment that you will only be using a few times. You can save that money towards more productive areas of the business.
The best part is that you no longer have to worry about the maintenance, storage, and repair of the equipment. All you have to do is to pay the leasing fee for the use of the equipment when you need it.
Where to Lease and Finance Pressure Washing Machines in Colorado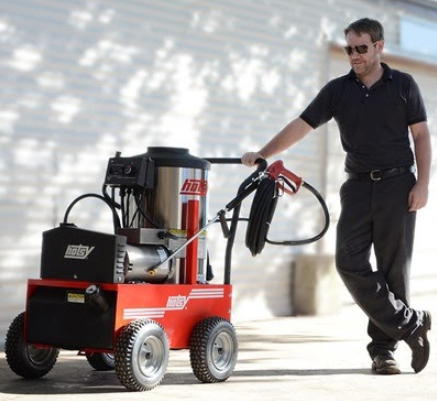 Benefits of leasing pressure washers. (Image Source: Hotsy)
Are you in need of a machine for pressure washing in Colorado Springs? You have come to the right place – PSI Systems Inc. is the leading equipment specialist in Colorado, particularly in Colorado Springs and Denver.
You can learn more about our financing and trade-in deals on the website here. If you are more interested in equipment rental, you can learn more details about that via this link. We bring you the best pressure washer brands to ensure quality performance and reliability.
Since we take care of the equipment maintenance, you can get more bang for the buck. Some of the pressure washer brands that we have on offer include Hotsy, Landa, Karcher, Watermaze, Clean Energy, and more.
We would love to hear from you and let our pressure washing machines in Colorado help your business. Call our Colorado Springs office via the following number: (719) 636-3388.