Top 3 Best Pressure Washer Brands from PSI Systems Inc. in 2020
January 08, 2020
You can't always rely on your usual cleaning methods. Your driveways, garage floors, wood decks, concrete or tile patios will need special equipment for a thorough cleaning. The same goes for your walkways, front entrance, fencing, home exterior, and even your cars, trucks, dirt bikes, trailers, boats, and lawnmowers.
Your usual detergent, brush, and scrub will simply not cut it. This is where the benefits of commercial pressure washers get into the picture. There is no shortage of commercial pressure washers in the market right now.
Which are the best pressure washer brands in the market? (Image Source: How Stuff Works)
Most Trusted Pressure Brands for 2020
The vast number of options makes choosing overwhelming for most people. Fortunately for you, this is a round-up of some of the most popular pressure washer brands worth investing available at PSI Systems.
Karcher
Karcher is a household name when it comes to the pressure washer industry. And it is not surprising, as it was Alfred Karcher who made the first modern pressure washer in 1950. Since then, Karcher pressure washer machines have reached (and cleaned) the world, including notable buildings such as Seattle's Space Needle in 2005.
As with most German brands, Karcher machines are built tough and easy to use. What made them popular is their wide range of products, as they simply have something for everyone. For anyone looking for a quick wash for various surfaces, their K1 and K2 models can give you the best bang for your buck.
For a thorough cleaning at home, check out their K5 models. For heavy-duty cleaning that is also mobile, get their compact HD series. Need a gas-powered washer? They have a diesel machine named the HD 1050 De. PSI Systems offers a wide range of Karcher pressure washers.
Karcher competes in almost anything. They don't specialize. Rather, they have something for every niche. Despite that, you can always count on their products, and you can't go wrong with any of their machines.
Ryobi
Ryobi is best known as a power tool-brand, but they have also expanded their reach to pressure washers, both electric and gas. Most of their machines are designed for light and medium-duty cleaning. In the United States, they're exclusively sold by Home Depot. This means they're always easy to reach for Americans.
The brand also has a strong following called "Ryobi Nation", which connects all of its brand enthusiasts throughout the country. Do you questions and queries regarding the products? Simply ask Home Depot or anyone from Ryobi Nation.
Their products are widely used for residential purposes, though they have recently released 3600 PSI commercial gas washers.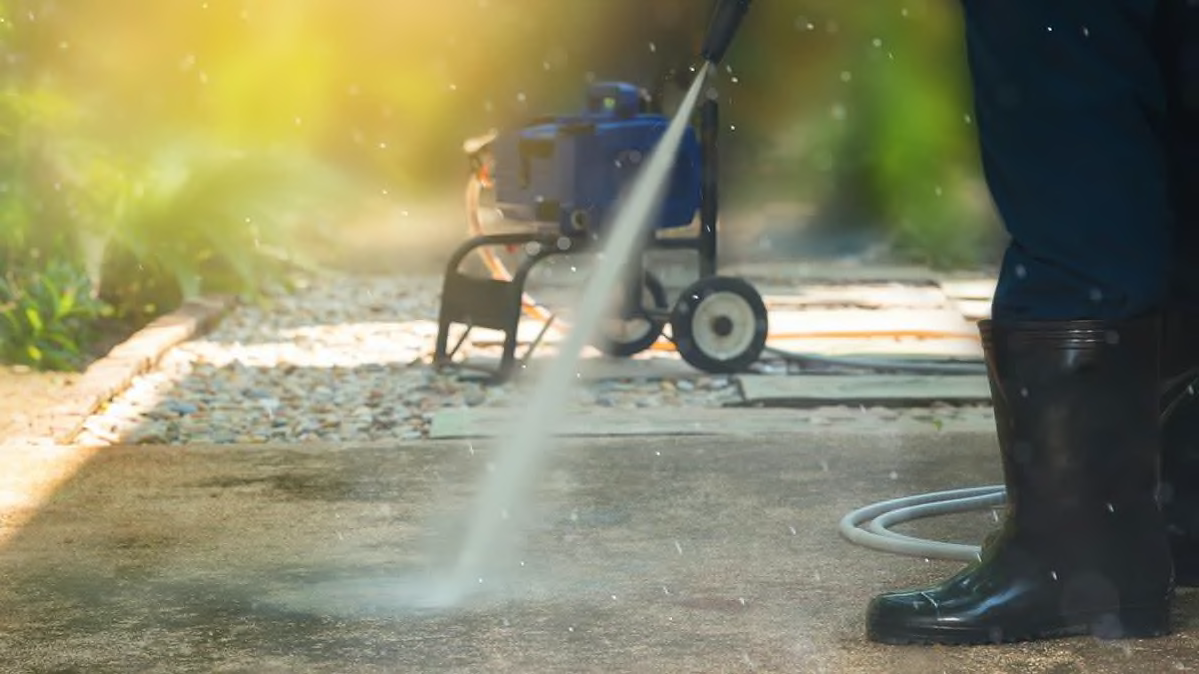 Tips for choosing the best pressure washers. (Image Source: Consumer Reports)
Simpson
If you're looking for really heavy-duty, commercial, and industrial-grade pressure washer machines, then you Simpson gas-powered pressure washers are for you. Karcher has some great gas-powered as well, which is widely available in many professional cleaning.
The pressure washing companies in Colorado Springs but Simpson is another good option. While most brands cater to light and medium-duty cleaning with their electric pressure washers, the gas-powered machines from Simpson offer more power for a thorough and heavy-duty cleaning.
Simpson also has residential units, which are previews for their industrial line. For commercial cleaning, check out their 3300 to 4400 PSI pressure washers. These machines come in all types of setup, from mobile to trailer. They also have a "Brute" line for tough and stubborn stuff.
Since they are gas-powered, they need gas, oil, and require more maintenance than their electric counterparts.
Find the Best Pressure Washers at PSI Systems Inc
If you are in the market for a new pressure washer, you can find them at PSI Systems Inc. We are the leading provider of pressure washing solutions in Colorado Springs.
We offer equipment rentals and financing or trade-ins. If you require our services, whether for residential or commercial use, call PSI in Colorado Springs at 1-719-636-3388.