5 Benefits of Hiring a Commercial Pressure Washing Colorado Springs Company to Clean Your Property
May 08, 2019
The exterior of your commercial property speaks volumes about your business. It should look appealing and neat to represent your brand. Commercial buildings, however, face all the harsh weather elements on a daily basis. This is why it only takes a few months for debris, dirt, and grime to build up and damage the exterior of your building. This is where the benefit of hiring a commercial pressure washing Colorado Springs company comes into the picture.
Why Go for Commercial Pressure Washing?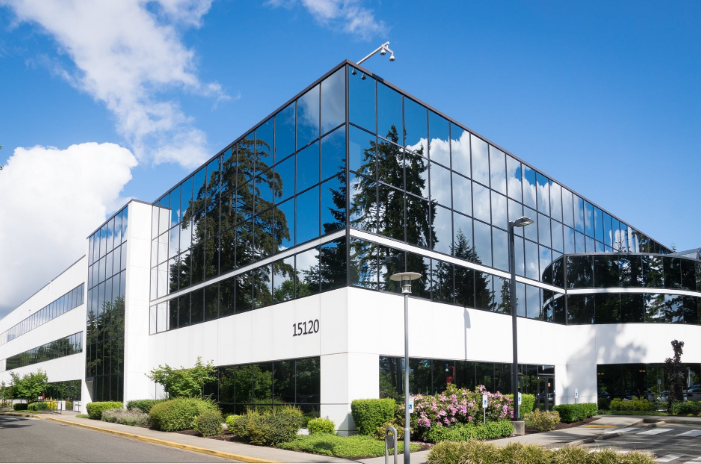 Maintain a commercial building properly with pressure washing.
How exactly does it help? Here are five undeniable benefits of pressure washing your commercial property.
It keeps your commercial building looking good.
As stated earlier, your commercial building represents your business. In that way, it's one of your most effective marketing tools that people can see. To attract your target customers and keep your current ones, it is important to keep the property attractive, clean, and pleasant to look at. This benefits not just the people outside, but more importantly the people that work inside on a daily basis.
It keeps your building clean.
A dirty, dull, and scruffy-looking building is a tell-tale sign of neglect, which will easily make your customers and employees feel like it's not worth the time to visit the property. Dirt and grime foster the growth of mildew and mold, which are huge health risks. Pressure washing eliminates this problem, ensuring the safety and hygiene of your commercial building.
It protects your property from damages, and saves you money.
Algae and dirt buildup, mold, bird droppings, etc. are not just unsightly; they can also wear your building down, which leads to rot and serious damage. Even materials such as brick can get affected if left unwashed over time. Droppings are also acidic, which can easily weaken a building's roof and gutter system. Regular pressure washing can save you a lot of money from major repairs caused by these damages.
It keeps people healthy.
The buildup of dirt and other harmful pollutants can lead to health risks such as allergies, diseases, and breathing problems. Pressure washing gets rid of these dangerous substances from your building. Pressure washing the walkways, parking garages, etc., can help prevent slips and falls as well.
It gives you peace of mind.
Running a business is challenging in itself. Hiring professionals to do the cleaning and maintaining for you saves time and resources. This means you can spend all your time and effort in running your business and not worry about the maintenance of your commercial building.
Choose the Best Commercial Pressure Washing Colorado Springs Company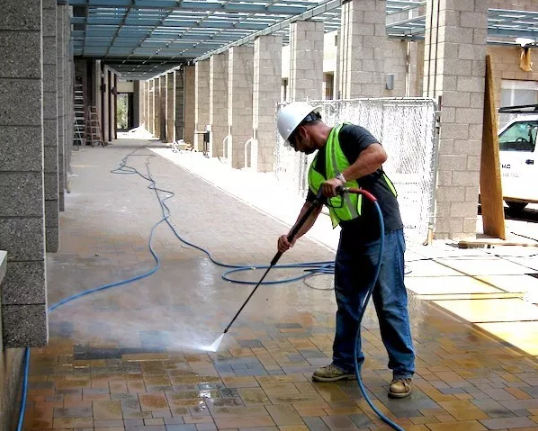 Enjoy the benefits of pressure washing your commercial property today. (Image Source: MYVigour)
Are you in need of pressure washing in Colorado Springs for your company? PSI Systems Inc. can provide all your pressure washing needs. Whether you want to hire a company to do the cleaning for you, or you need maintenance or repair, you can reach out to us. Since our company was established in 1985, we have been the #1 choice in Colorado Springs for residential or commercial pressure washing.
You can learn more about our company and what we do here. For your other concerns, you may call us at (719) 636-3388.